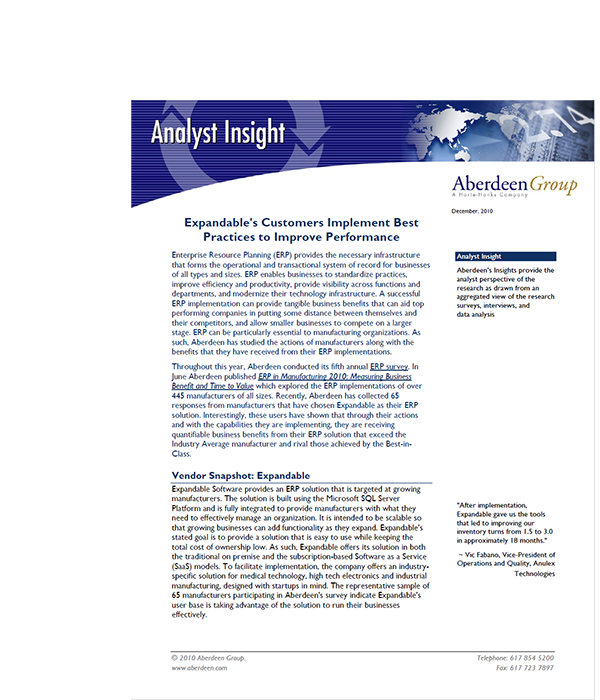 Aberdeen Analyst Insight Report
In its fifth annual survey, the Aberdeen Group reports that manufacturers using Expandable ERP are receiving business benefits that exceed the Industry Average and rival those achieved by Best in Class companies.
Download the Aberdeen Analyst Insight Report and see how your company could benefit by implementing Expandable ERP
We may be able to help you too.
Find out if Expandable ERP is a good fit for your manufacturing environment by scheduling a demo or requesting a phone conversation with an Expandable representative.
Schedule Demo
or
Contact Us
Get the entire list of modules and functions
About Us
Expandable ERP provides a complete integrated business foundation that supports growing manufacturers as they expand all the way to the billion dollar mark.

Latest News
January 6, 2022
---
July 6, 2021
---
May 19, 2021
Contact Info
1762 Technology Drive, Suite 118
San Jose, CA 95110
1-800- 680-6050
1-408- 261-7880