The Expandable Difference
Unique Implementation Process
Perfected over decades of experience, Expandable's unique implementation method minimizes the complexity usually associated with on-site ERP system deployments.
Because development, marketing, implementation and support of Expandable products are all accomplished exclusively with direct employees of the company, Expandable delivers economic advantages that other ERP providers can not.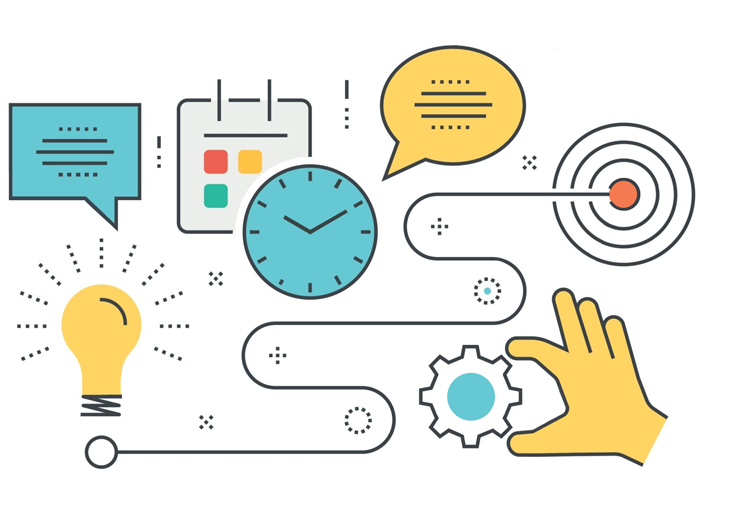 Advantages of the Expandable Approach
Cost-effective Implementation
Our direct model minimizes implementation expenses to keep the total investment affordable for growing companies. Your investment goes towards superior ERP software as opposed to funding excessive implementation services paid to reseller consultants.
Up-front Committment
Other ERP providers charge as much or more for services as for the actual software — and many will hide the true costs until after the initial sale. Because of our experienced, direct approach we know exactly what your implementation will entail. And we include the complete cost of implementation in your sales agreement.
Personal Support
Your implementation will be accomplished with an Expandable support representative who has implemented the system at hundreds of sites like yours. Your Expandable support representative helps you plan your conversion and installation strategy, developing an Implementation Checklist based on the unique challenges and goals of your operation.
Careful Planning
Before going live with the Expandable installation, your support rep converts and verifies any existing data and financial balances. To assure a successful implementation, your Expandable representative delivers on-site support during the "go-live" phase and through the first month-end closing process.
Customer Support
---
If you're an Expandable customer needing immediate assistance please call the customer support hotline.
Customer Support Hotline
(408) 247-3300
---
Support Hotline Hours
Monday - Friday*
6:00 AM to 5:00 PM (Pacific Time)
*Except major holidays
---
If you are looking for the answer to a frequently asked question after hours please visit the Customer Resource Center.
RESOURCE CENTER LOGIN
---
Get the entire list of modules and functions
About Us
Expandable ERP provides a complete integrated business foundation that supports growing manufacturers as they expand all the way to the billion dollar mark.

Latest News
January 6, 2022
---
July 6, 2021
---
May 19, 2021
Contact Info
1762 Technology Drive, Suite 118
San Jose, CA 95110
1-800- 680-6050
1-408- 261-7880