SUPPORTING YOUR SUCCESS
Our model of direct support assures the most responsive customer support staff in the industry.
unique customer support model
It's our people who make the difference
From your first contact with Expandable sales people through your ongoing support and training conversations, you'll be working with direct employees of the company, not VARs or outside consultants. You'll recognize that you're backed by manufacturing veterans who take personal responsibility for your success with the Expandable system.
Our support people are the heart of the company, and are the core reason why customers consistently recommend Expandable to their peers.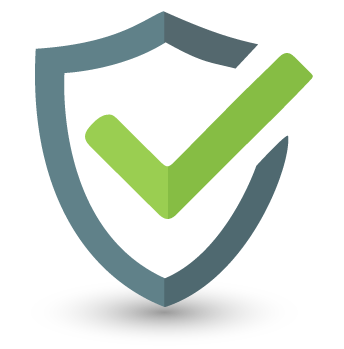 Benefits of Direct Support
Knowledgeable People
Expandable support reps each know the system inside and out and can help you create special reports, design efficient process flow, perform custom training and provide immediate problem resolutions on the support hotline.
Reliable Implementation
Expandable support personnel have implemented the system hundreds of times and execute your conversion and installation strategy using a proprietary Implementation Plan based on the unique challenges and goals of the target operation.
Solid Products
Since our system is the backbone of a customer's business, we make sure our products are dependable and rock solid. Usability, consistency, and reliability are the qualities that drive development of our products. All development is done exclusively by direct employees of Expandable Software, Inc.
Economical Implementation Model
Expandable's direct approach minimizes implementation costs to keep the total investment at an affordable level for growing companies. Your investment goes towards superior ERP software, not toward funding excessive consulting services.
Reps that Listen
You won't find us making over-hyped recommendations of solutions that go beyond the scope of your goals. Expandable sales and support representatives pay close attention to your requirements and focus on delivering the right tools to keep your business profitable and growing.
Efficient Custom Programming
Custom programming is provided by Expandable's own developers who can tailor applications specific to your needs. Work closely with the same people who design and program the product to make your applications wish list a reality.
Customer Support
---
If you're an Expandable customer needing immediate assistance please call the customer support hotline.
Customer Support Hotline
(408) 247-3300
---
Support Hotline Hours
Monday - Friday*
6:00 AM to 5:00 PM (Pacific Time)
*Except major holidays
---
If you are looking for the answer to a frequently asked question after hours please visit the Customer Resource Center.
RESOURCE CENTER LOGIN
---
Get the entire list of modules and functions
About Us
Expandable ERP provides a complete integrated business foundation that supports growing manufacturers as they expand all the way to the billion dollar mark.

Latest News
January 6, 2022
---
July 6, 2021
---
May 19, 2021
Contact Info
1762 Technology Drive, Suite 118
San Jose, CA 95110
1-800- 680-6050
1-408- 261-7880